Support Included?
Baseline support is included through our web system. Additional support can be requested.
What about Refunds?
The library offers a fully functional demo. Once a purchase has been made, it is considered that you fully tested the offerings.
Solution/Tool activation
Monthly Solution Activation (No-Charge):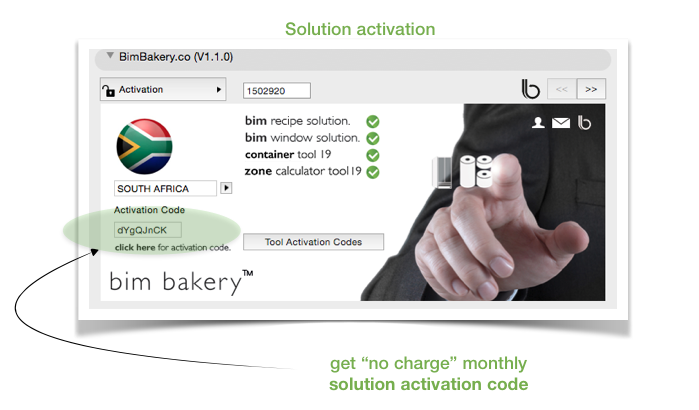 ---
Tool Activation (Paid for):
BimBakery.co tools are purchased through our online store (bimbakery.co/shop).
The purchase will generate a unique activation code, which you will have to enter into your MVO.
be sure to save your MVO
you can access your activation codes through your account (bimbakery.co/my-account)
export your license information as a TXT file if require, for importing into additional MVO setups.
Can I get one activation code for all of BimBakery.co tools?
Do I have to use Google Drive?
Solution/tool Version reference?
Where do I get the library?
Can I get a demo version?
The whole library, solutions & tools will work as a fully functional demo when opened in a DEMO VERSION of ARCHICAD.
Where to get my ArchiCAD License
Your ArchiCAD License (Dongle number) is required in the generation of your unique tool activation code, which you will insert into your MVO.
Where can I get the BimRecipe™ zone manual?
Smart-XA - License options
Where can I get the Smart-XA™ manual?
Where can I get the Smart-XA Library?
How to activate your Smart-XA™ tool suite?