Description
ARCHICAD Shipping Container Tool by BimBakery®
*Improved functionality. Now with tilt and rotate.

 EVERY ARCHITECT NEEDS A FULLY FUNCTIONAL CONTAINER TOOL, so we have made one for you!
An exciting addition to our local Library is this Shipping Container tool with the ability to add openings to the sides.  You have total control of these openings, as well as the size of the container for designing trendy container structures. Turn sides, doors and posts off, tilt and rotate with this fully customisable object.
Please offer feedback if you feel there is additional functionality required.
Check to see if you've got the latest version here: https://bimbakery.co/versionnumber/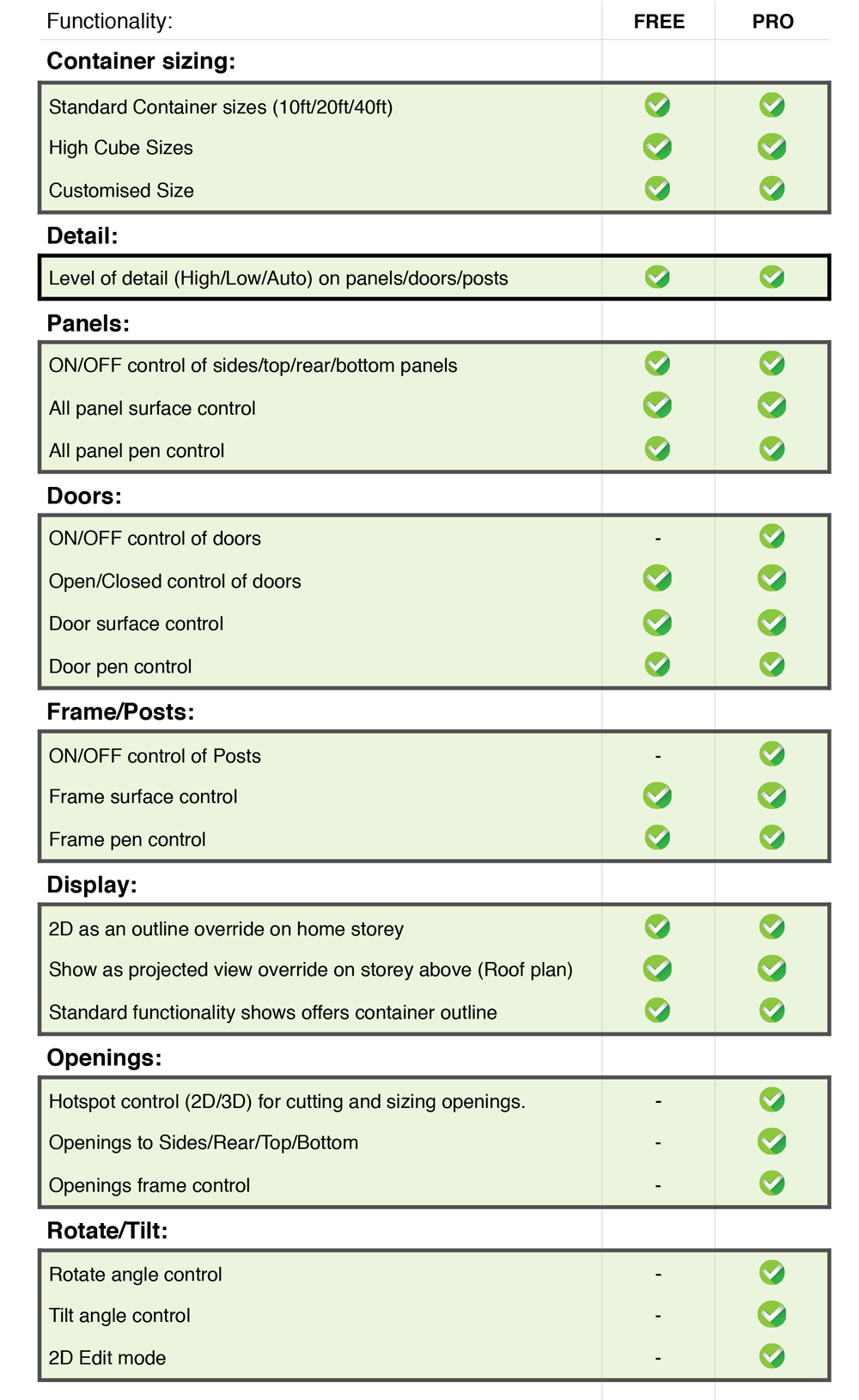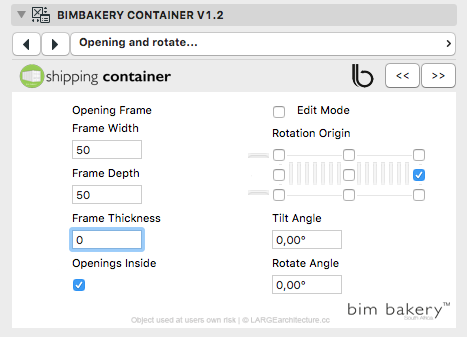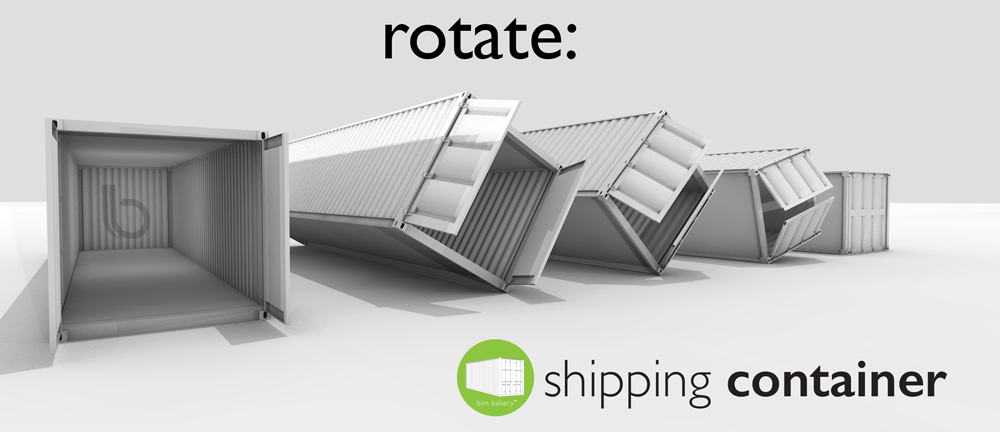 How this tools came about:
SYLLA International is a Florida-based architecture firm that switched to Archicad in early 2014 after using another BIM/CAD program for 18 years. For our second project in Archicad, a client in Florida asked us to design a 5,000 s.f. house using shipping containers. So we reached out to the Archicad community for help with shipping container BIM objects with intelligence that we can modify to add doors and windows.
That is when the BimBakery™ firm in Durban, South Africa, reached out to us to help. Their consulting services helped solve all our BIM problems related to the shipping containers, and I would recommend them to anyone who needs BIM consulting services, including architects and manufacturers especially. They have extensive knowledge in Archicad and are diligent, patient and committed to clients and what they do. So BimBakery.c0 TEAM, thank you for a job well done and for helping us.
http://www.syllainternational.com/